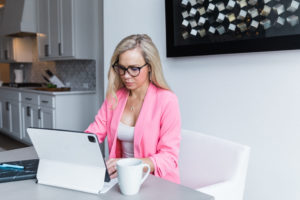 My passion and purpose is to help you feel your very best!
I have the training and knowledge, yes, but my most important teachers are my own personal experiences with invisible diseases and illnesses. There is no school in existence that can teach one what it is like to be so sick you can't function and comeback to better health than before the sicknesses. I understand the symptoms and what it does to ones life. I know what it takes and how to implement a plan that gets you back to 100%! Work with me 1:1 to feel better than you knew possible!
What people are saying
Janna is absolutely amazing!! She really knows her stuff! I signed on with her right after my breast explant this past summer and she helped me tremendously! I thought I was eating clean & come to find out I wasn't. She was right there by my side throughout the entire journey with supplement recommendations, food recommendations, love & support. I would recommend her to any one who asked!
Your Feedback is Important to Me!